My wonderful Dad used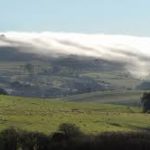 to say, "In like a lion and out like a lamb!" referring to the wind and rain at the start and end of March… or was it APRIL?
Whatever, April is Different at Home and he knew all about the weather and the seasons, having worked and lived his 84 years within the farmland of Shropshire just south of Ludlow  and the Clee Hill..
That reminds me, both he and mum never went away for a holiday; such was their dedication and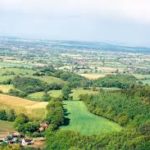 attachment to their local surroundings, fields hills and farm animals.
Dad always slept in his own bed for the whole of his life, until he absolutely HAD to go to Kidderminster Hospital – then, of course, he never returned back home… that's where he died!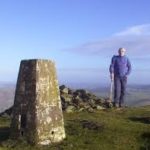 Similarly, my mum was rushed to the Cottage Hospital in Tenbury Wells after suffering a severe stroke at just 61 years of age . At the risk of sounding morbid, I recall staying at her bedside for four days and four nights before she too gave up the difficult struggle to return home to bed.Click Here